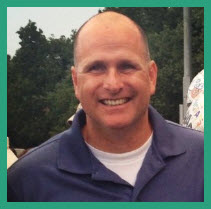 Jim O'Hagan
Client Partner at CMK Select
I have had the pleasure of knowing Ed since 2005. Since that time I have seen Ed grow sales teams and recruiters to dramatic success in a very challenging staffing market place. Ed is a very strong and confident leader and truly has the best interest of his team and company on top of mind with all of his decisions. He leads his team from the front and is very strong at building client relationships. Ed has a very rare combination of technical and sales skills which allows him to help his team understand the challenges of the IT Staffing marketplace and his leadership is obvious in his interaction with upper management and his team.
---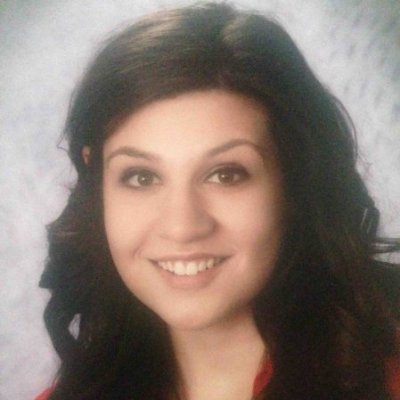 Heather Gries
Associate Account Executive, PR
Staci and I were introduced through a mutual, professional friend in July of 2016. I had worked with a number of different staffing agencies, and was beginning to think I'd never find a job as a new grad.
Most staffing agencies don't take the time to get to know your needs personally past the first meeting, and tend to leave you circling the pool with other "candidates". Staci from the moment I met her was encouraging, motivating, and HONEST. Staci gave me the one on one guidance I needed and walked me through every stop of the interview process, and through accepting my first job offer.
Whether it was 6 a.m. or 10 p.m., Staci never left me in the dark and kept me up to date on my status as a candidate. I didn't have to wait days or weeks to hear back from her. She did an amazing job of making me feel competent and qualified, despite being a new graduate.
Needless to say, I would recommend Staci and Be Group, to employers and candidates on the hunt. My employer who hired me through Staci still talks highly of her experience. She knows what she's doing. Staci has been there, done that, owned companies, worked in the field, and now works to pair job seekers with the right employers.
Bottom line, what makes Staci and Be Group stand out is genuineness. I hope I'll never have to job seek again, but if I do, Staci will be my first call.
---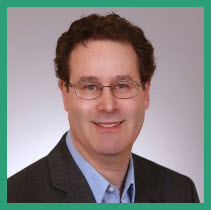 Richard Lash
CEO at Herspiegel Consulting
Having known Ed for nearly 20 years, I am pleased to write this recommendation on his behalf. During the time that I've had the pleasure of knowing Ed, I've always been extremely impressed by his exceptional management and leadership capabilities coupled with his unusual blend of hard work, professionalism and character. I've had the unique vantage point of having been both a co-worker and competitor, and with this perspective I've had the opportunity to see firsthand Ed's commitment and dedication to satisfying the needs of his clients, his co-workers and his consultants. Perhaps most impressive is that with the dramatic changes that our industry has undergone during the past 20 years, Ed's strategy and style have evolved and adapted to meet the new and unique challenges we now face.
---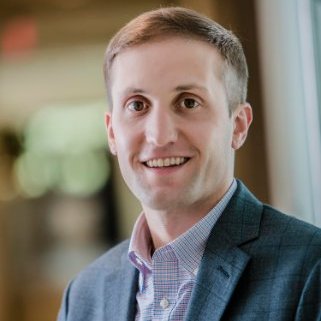 Anthony Stipa
Marketing Communications Associate at Safeguard Scientifics
Staci's drive and enthusiasm is contagious. During my tenure at Slice Communications, she was the "people's champ" — a compassionate leader with a work ethic everyone wanted to match. At Be Group, Staci has officially become a successful serial entrepreneur. Her intricate knowledge of the region's business community puts her well above the competition. There's a reason the Philadelphia Business Journal recognized her talent and influence in 2016.
---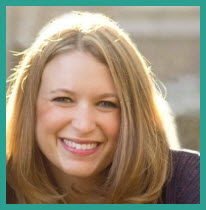 Felicia Fleitman
Founder / CEO – Savvy Hires
Ed is a great leader and manager. I've learned a lot from Ed – most notable is him helping me become a more strategic thinker, and a better manager. He always tasks me with figuring out "what am I trying to solve" and fully defining the problem – he's able to step back, look at a situation from 30,000 ft, and then dig in to the details to figure out which area we need to tackle first. In doing these exercises, Ed is never "telling" me the answer or how to think, but helping me naturally arrive at the conclusion through my own thought process, guiding me throughout the way. His style has helped me grow, and tackle situations/ problems in a more strategic way. One of Ed's greatest strengths is creating loyalty amongst those around him. In the time we worked together, he created a culture of transparency, trust and support that is incredibly important in any organization.
---
Eric Roberts
President of Jenneric,  LLC
Staci is always the consummate professional.
She is approachable and generous with her time, knowledge and an amazing career mentor.
She is a very pleasant and thoughtful person, and her genuine concern for others is reflected in the positive attitudes of clients.
---

Dan Cooper 
Enterprise Sales Director at Pure Storage
I had the pleasure of working with Staci on both the candidate and hiring sides of her business during a recent career search and subsequent staff buildout. Unlike many "recruiters", where placements are just paychecks, Staci takes a strong personal interest in her clients unlike any other I've encountered.
In my situation, Staci took the time to fully understand my needs while being a great cheerleader throughout the entire journey…she was absolutely interested in my well being – regardless if I ended up taking the role that she was representing to me or not. Staci is a well connected networking queen, who possesses a rare combination of endless positive energy, intelligence, and care not found in her world (or most others for that matter!)
I highly recommend Staci for both employer and candidate engagements – all who come to know Staci ultimately become friends with her, and I am pleased to know and work with her.
---

Paul DeMara
Senior Marketing Communications Leader
Staci is an incredibly talented professional who combines a genuine passion for her work with an unfailingly optimistic personality. Her communication and people skills are superb and she takes a very humanistic approach in all of her interactions. Her high energy level is very apparent and very real. When she says she is going to do something, she does it. Consistently and effectively.
---

Emily Kanter
Public Relations Strategist
I had the pleasure of being managed directly by Staci when she was my boss at Slice Communications. Her enthusiasm was contagious and she provided me with the tools I needed to be successful as a public relations account manager. Since our work together at Slice, Staci has continued to play a vital role in my professional career by serving as my mentor and trusted advisor. One of her biggest strengths is connecting people and fostering lasting relationships that are mutually beneficial for each organization. You can tell how passionate Staci is about her work from the first meeting.
---

Justin Lehmann
Account Manager at ChatterBlast Media
I worked with Staci while job hunting for the position that I am currently in, and I couldn't be happier with how it turned out. Staci is an absolute pleasure to work with, and once she finds a position for you, she really pushes you to be the best you can be to land the job of your dreams. She is incredibly passionate about her work and definitely looks out for her clients. I would absolutely recommend friends and colleagues to Staci if they're looking for work, and have even done so on several occasions. If you're looking for a new job, or even to take a glimpse at what's out there, Staci should be your go-to resource.
---

Rakia Reynolds
President at Skai Blue Media
Staci approaches everything she does with a high level of professionalism and consistency –and is super well-connected to boot. She is persistent in her efforts, has a great eye for talent, and knows how to foster and build talent based off a company's needs. She led me to hire two brilliant and creative employees suited for my business.
---

Nickey Hollenbach
Owner Personal Touch Concierge Service
Staci is an incredibly dedicated individual, working to serving her clients by making the connections they need, whether it be for someone to find the perfect career or for a business to find their perfect partners. I am incredibly impressed by her expertise and sixth sense for making these connections, and she's always full of energy. Anyone would be extremely fortunate to work with Staci.
---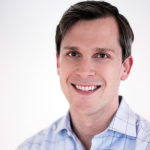 Evan Urbania
CEO of ChatterBlast Media, Entrepreneur
Staci is a true connector with real integrity and always wants to do the best thing for her clients and colleagues. I've had the pleasure of working with Staci on a number of projects and she successfully placed key talent in my growing organization. Staci is a passionate, reliable and dedicated partner.
---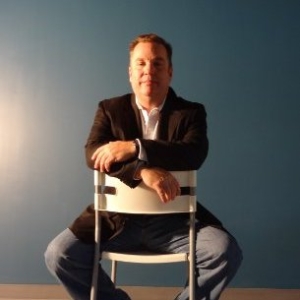 Brian Samelson
CEO, eMaint Enterprises, On-Demand Maintenance Management Solutions
I first met Staci when I engaged Slice Communications to provide PR services for eMaint. From the first meeting, it was apparent that Staci brought skill, energy, and enthusiasm to the table. Over the course of the next several years, I also came to observe that Staci is very well connected in the Philly business scene. When I learned that Staci was forming Be Group, I knew that she would be a great resource for sourcing talent. To date, we have placed several positions through Be Group and have been extremely satisfied. To sum it up, Staci is a consummate professional who has an amazing entrepreneurial spirit and a wonderful way about her – I highly recommend her and Be Group.>
---
Richard Penn
Marketing and Outsourcing Consultant
I have been Staci's client at both Slice and BE Group. She has always been very responsive and get's the job done. At Slice she helped us move GlobalFit forward and most recently at BE Group she facilitated the filling of a much need open position. You can count on her professionalism and great attitude.
---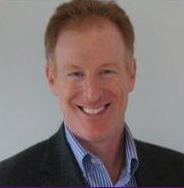 Scott Messer
CEO, Sales Evolution LLC
I've known Staci for many years and while talent is a valuable commodity, combined with a winning desire it equals much more than 1+1. No matter what she takes on she brings a combination of the two and delivers great results. You can go forward with certainty that retaining Staci is a win for you and your business.